Qimei Group is an experienced and professional manufacturer of adult wipes established in 2002.
Our adult wipes are expertly crafted using only the finest materials and ingredients, ensuring that you receive the ultimate in comfort, convenience, and cleanliness. Our wipes are perfect for a variety of uses, from personal hygiene to medical care, and are designed to leave you feeling refreshed and rejuvenated.
At Fresh and Clean, we believe that everyone deserves to feel clean and confident, which is why we are committed to providing the best adult wipes on the market. Whether you're looking for wipes for personal use or as part of a medical care routine, we have you covered.
Discover our line of adult wipes, a personal hygiene product specifically designed for adults. These wipes share similarities with baby wipes, but are larger and more durable to cater to adult needs. They are ideal for refreshing and cleaning the skin when traditional water and soap aren't available or convenient. Whether you need a quick cleanse after a workout, during menstruation, or for general freshening up, our adult wipes have got you covered.
Our adult wipes are also widely used in medical settings for personal hygiene care, particularly for individuals with limited mobility or those who need assistance with cleaning themselves. These wipes are a convenient and effective way to stay fresh and clean on-the-go, without compromising your hygiene.
Nonwoven Fabric Type: Polyester,Poly -Viscose Blend material, Bamboo Fiber, Wood Pulp(Flushable), Cotton or Soy Fiber(Biodegradable) Flat or Textured( Your Own LOGO is available) Grammage: 30-70gsm
---
10/30/80/100/120/160 pcs/pack
Adult wipes are typically larger in size compared to baby wipes. The exact size can vary depending on the brand and product, but they are usually around 7 to 9 inches in length and 7 to 8 inches in width. This larger size is designed to provide more coverage and effectiveness for adult cleaning and hygiene needs. However, it's important to note that the size of adult wipes can vary depending on the specific product and manufacturer.
1. Plastic resealable bag: This is the most common type of wet wipe packaging. It is made of plastic and has a resealable strip on top to keep the wipes fresh and moist. 2. Flip-top lid container: This type of packaging consists of a plastic container with a flip-top lid that can be opened and closed to access the wipes. 3. Soft pack with plastic flip-top lid: Similar to the flip-top lid container, this packaging comes in a soft pack and has a plastic flip-top lid for easy access. 4. Pop-up dispenser: This type of packaging features a pop-up dispensing mechanism that pulls out one wipe at a time. 5. Travel pack: A small packaging designed for on-the-go use, it often comes with a plastic snap closure. 6. Single-use packaging: These wet wipes come in small, sealed packets which are convenient for travel or outdoor activities. 7. Refill bag: This larger size packaging is designed to refill other wet wipe containers, and usually has a resealable opening.
The formula of adult wipes can vary depending on the specific product and manufacturer. However, most adult wipes are made with a combination of water, a cleaning or moisturizing solution, and a nonwoven fabric material for the wipe itself. The cleaning or moisturizing solution may contain a range of ingredients, such as aloe vera, vitamin E, chamomile, and other natural or synthetic ingredients that help to cleanse, soothe, and nourish the skin. Additionally, some adult wipes may contain fragrances or other additives to enhance the user's experience. Overall, the formula of adult wipes is designed to provide effective and convenient personal hygiene care for adults.
1. FDA certificate: This certificate is necessary for any product that comes into contact with the human body or is consumed. If a company wants to sell its baby wipes, it must receive approval from the U.S. Food and Drug Administration (FDA). 2. CPSIA certification: The Consumer Product Safety Improvement Act (CPSIA) requires that all children's products — including baby wipes — comply with specific safety standards. A company must obtain CPSIA certification before they can legally sell their products. 3. ISO 9001:2015 certification: This certification is related to quality management systems specifically. An ISO 9001:2015 certified company ensures that their products consistently meet customer needs and regulatory requirements. 4. GOTS certification: Global Organic Textile Standard (GOTS) is a certification given to organic textiles. Baby wipes made with organic materials may require this certification. 5. OEKO-TEX Standard 100 certification: This certification ensures that no harmful substances are present in the product. It is important for baby wipes as it directly affects the baby's skin.

EDI Utrapure Water Device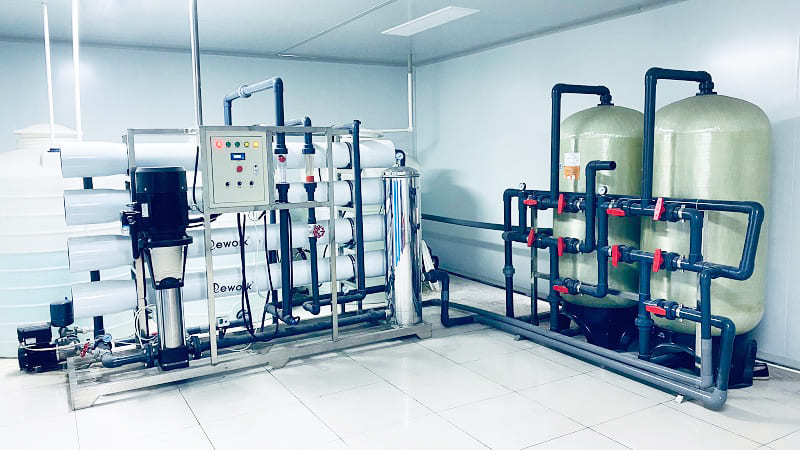 EDI (Electrodeionization) is a process used to purify water to ultrapure standards by removing ions and other impurities. EDI ultrapure water devices use a combination of ion exchange resins and selective membranes to remove dissolved minerals, organic compounds, and other contaminants from the water. The purified water produced by these devices is commonly used in high-tech manufacturing processes such as semiconductor fabrication, pharmaceutical production, and laboratory research.

In the case of baby wipes production, EDI ultrapure water can be used to ensure the purity of the water used in the production process. This is important because any impurities in the water can potentially lead to skin irritations or other health problems for babies. The use of ultrapure water can also improve the quality and consistency of the baby wipes, which is important for maintaining customer satisfaction.
Authoritative Certificate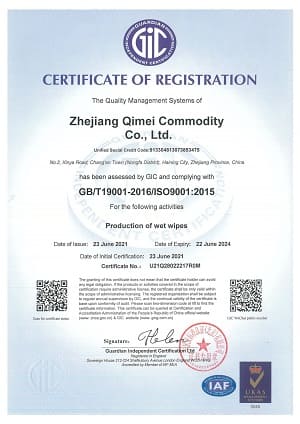 ISO9001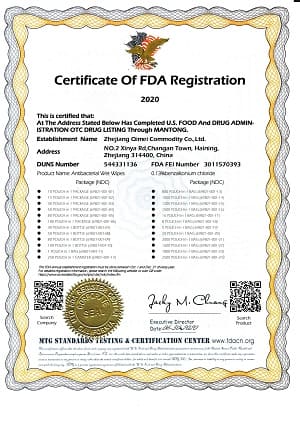 FDA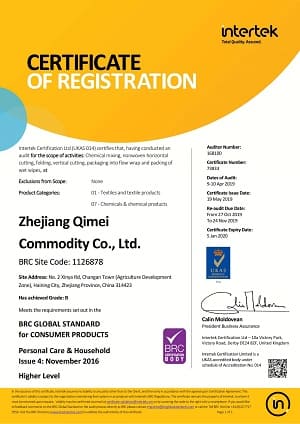 BRC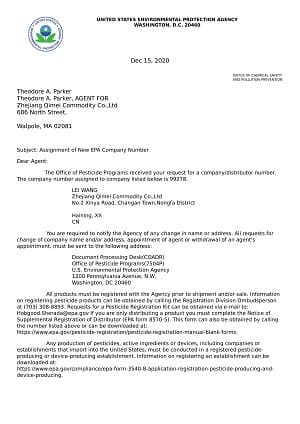 EPA
If you have any question about our products or manufacturing service, kindly fill the form to contact us, we will reply you in 8 hours! 
1
I'm new to the baby wipes business, can you help me?
Write us a message right now, we're sure that we can help!
2
What is the MOQ of baby wipes?
3
How long to get a sample?
It takes about 3-7 days after receiving your design details and special requirement
4
Can you make */*/*/alcohol free/sensitive baby wipes?
We can make all types of wet wipes, we can recommend you details after know about your requirement, or you have your own formulation, we will support free sample service.
5
What is the delivery time?
We may takes little longer for the first try order because of sample confirmation, or we can finished production for 15-20 days after receiving deposit.